Featured Vacation Rental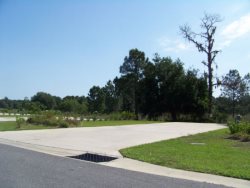 We Welcome You to the Friendliest RV Resort in Florida
Florida Grande Motor Coach Resort
9675 SE 49th Terrace
Webster, FL 33597
(352) 569-1169
Contact us
GPS Coordinates
Latitude:28.61011
Longitude: -82.02354
Florida Grande Lots and Owner Re-Sale Lots Available!
Florida Grande Motor Coach Resort, a Class A luxury RV Resort located in Webster, FL and in the heart of Central Florida's finest attractions, has been recognized in recent months as one of the TOP CLASS A RV RESORTS IN THE U.S. The professional resort host team will ensure that all of your needs are met to deliver a perfect RV vacation.
With the new ownership in March 2012, Florida Grande is ready to offer a unique RV lifestyle for a modest investment. Whether as an investment through your IRA or retirement fund or you are looking to enjoy the RV lifestyle, Florida Grande Motor Coach Resort has something to offer you!
Top Reviews and Ratings
Here are just a few reasons why you should consider visiting Florida Grande Motor Coach Resort:
We are one of the Top Rated Class A RV Resorts in the United States
Since the relaunch of the resort, we have earned "excellent" Overall Customer Satisfaction Ratings
We have received perfect scores from the Top 3 industry rating organizations **
Florida Grande Motor Coach Resort is the place to be with rental occupancy increasing by 200% over last year
Florida Grande Motor Coach Resort affords its owners a lifestyle they can call home with daily social activities and many amenities
** Woodall's / Trailer Life Directory / Best Parks of America
Call us NOW at (352) 569-1169 to learn more about ownership in Florida Grande Motor Coach Resort. You may also contact us at [email protected] to learn about our exclusive spring and summer Mini-Vacation programs.